If you've recently upgraded to Windows 11, you'll notice that the new operating system comes with a slew of new features and improvements. If you want to get the most out of your new Windows 11 installation, there are a few secret settings you may enable.
On Start, there are cover folders, the ability to rearrange the Taskbar, and much more. We've compiled a list of our favorites for you.
Customize the Quicks Setting Panel
The Quick Settings that shown in the Action Center in Windows 10 are separated from the notifications in that panel in Windows 11. To access a settings menu, click the section of the taskbar with Wi-Fi, speaker, and battery icons. From there, you can configure Wi-Fi, Bluetooth, airplane mode, battery saver mode, and more. Click the pencil-shaped Edit quick settings button to add or remove settings buttons. Remove items you don't want pinned, or click Add to add new options to the Quick Settings menu.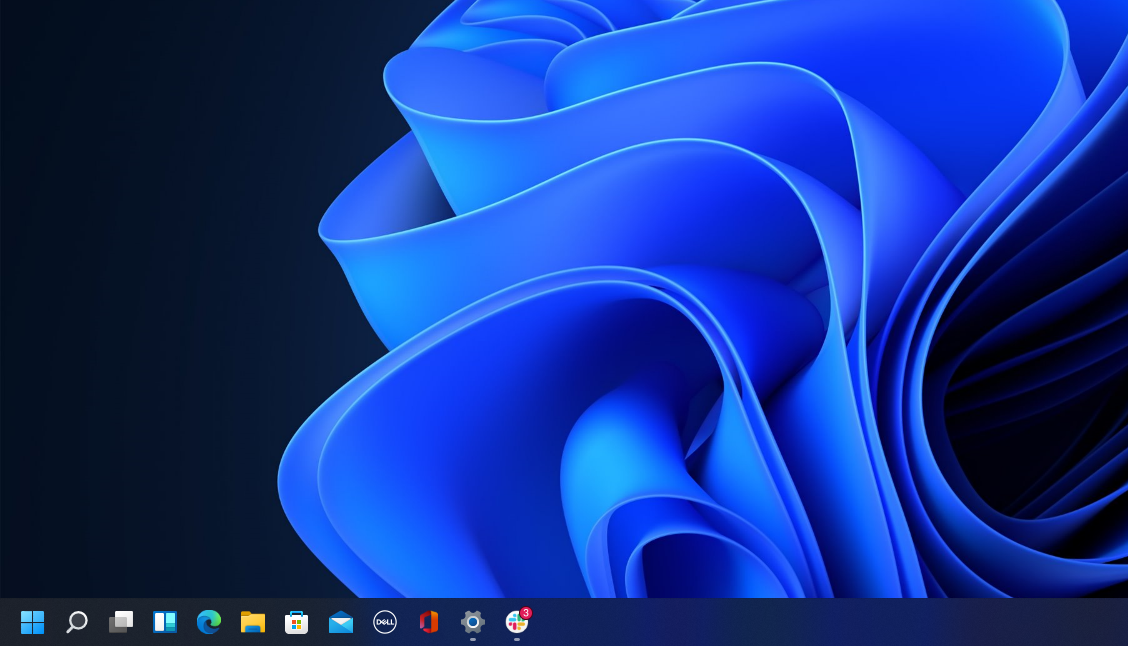 Realign the Start Button
The placement of the Start button is the first thing that will strike you. It used to be in the lower-left corner of the screen, but it's now centered with the rest of the taskbar icons. But don't worry, you can go back and modify it. Open Taskbar Settings by right-clicking the taskbar. Change Taskbar alignment to Left in the Taskbar behaviors drop-down. All of your taskbar icons will be moved to the left, and the Start button will be returned to its proper location. Check out our tutorial for more information on customizing the Windows 11 taskbar.
A Simplified Right-Click Menu
Only the most relevant settings are now available from the right-click menu. Select Show more options to open a spill-over menu if you require extra options, such as printing, changing the background, or viewing the complete file location.
Easier Desktop Management
The old Task View button has been replaced by a redesigned icon on the taskbar, making it easier to setup and manage numerous desktops. Simply hover over the symbol to see whether there are any open virtual desktops or to start a new one. Apps that are on one desktop can be moved to another, and desktops can be changed as needed.
Gather Your Widgets
While Windows 10 experimented with widgets, Windows 11 fully embraces them. A new Widgets icon on the taskbar lets you check the weather, look up sports scores, follow stock prices, observe nearby traffic, manage your Outlook calendar, tick tasks off your to-do list, or read the latest headlines. Through Microsoft News, you may personalize the widgets to meet your needs, reposition them on the page, and control your newsfeed preferences.
More Multitask Layouts
Microsoft has enabled snap and resize since Windows 7, but Snap Layouts gives it a boost in Windows 11. You can still drag and drop windows into place with Windows 11, but hovering over the Maximize button on supported apps will provide a menu of layout possibilities, such as one giant window on the left and two on top of each other on the right, or three in a row. Select your favorite formation with a click, then drag & drop your apps into place.
Chat With Teams
Windows 11 includes Microsoft Teams, the company's free chat, phone, and videoconferencing software. There's no need to open the Microsoft Teams program to initiate video calls or conversations because there's a new Chat icon on the taskbar. If your connections don't utilize Teams, send invitations by email or SMS. Even if a contact does not sign up for Teams, you can conduct SMS discussions with them, and they can join a video chat via a web link.
Get Things Done With Focus Sessions
It's easy to become distracted when the work builds up with messages and video chats coming up throughout the day. In Windows 11, the Focus Sessions feature encourages you to set aside time for work that demands unbroken, intense concentration. It's available now in the new Alarms & Clock app, and it's a simple method to get at least 30 minutes of distraction-free work time. If you go over 45 minutes, the app will take a five-minute break roughly halfway through your workout. Here's how to set it up on your PC, step by step.
View the App List
To see your entire list of installed apps, Windows 11 requires one extra step. Instead of viewing the App List next to your live tiles when you enter the Start menu, you must first select the All Apps button in the Pinned part of the Start menu. You can then explore the list or perform a search for a specific app.
Streamlined File Explorer Menu
Microsoft has simplified the ribbon at the top of the File Explorer menu in Windows 11. There's no need to sift through several tabs and settings you'll never use because only the cut, copy, share, sort, and view options are available now. Windows 11 also includes a New button for generating new folders, shortcuts, and documents based on your installed apps.
Pair Input/Output Devices
The Sound menu in Windows 11 has been expanded to include the ability to pair additional input and output devices. To connect external speakers or other devices, go to Settings > System > Sound and select Add device under the Output section. To attach an external microphone, click Add device under Input. After that, you'll have the option of connecting via Bluetooth, wireless docks, and other methods. To get a complete list of all input and output devices connected to your PC, scroll down to the Advanced section and click All sound devices.
New Sound Modes
In Windows 11, you have more flexibility over your audio output, including mono and enhanced audio modes. To go mono, go to Settings > System > Sound > Mono audio and allow it to merge the left and right audio channels. Click All sound devices under the Advanced section of the Sound menu, choose a device to open the Properties menu, and enable Enhance audio to get improved audio, which includes bass boost, virtual surround, room correction, and loudness equalization.
Pins Apps to the Start Menu
With the case of live tiles, they're no longer available in Windows 11. They've been replaced by a more straightforward Start menu where you may pin apps for quick access. To move an app to the Pinned section, open the App List, right-click on it, and select Pin to Start. The program can then be dragged to the desired location. To unpin apps from the start menu, right-click and select Unpin from Start.
Customize the Start Menu
When you hit the Settings button in Windows 10, it displays above the Start button. In Windows 11, this is not the case, but you may restore it by going to Settings > Personalization > Start > Folders. File Explorer, other popular folders, and network icons can all be added here.
Get Better Recommendations
A Recommended section has been added to the new Start menu for recent files and frequently used apps. To change what shows up here, go to Settings > Personalization > Start and tell Windows to hide recently installed programs, commonly used apps, and recently opened things from the Start menu, App List, and other places.
Change Default Apps
Choosing a default app on Windows 10 is simple, but with Windows 11, you must set a default program for each file type, which makes the process more difficult. In the left-hand menu, open the Settings app and select the Apps section. Choose Default applications, then select the app you want to use as the default for a certain file type. You'll see a list of all the file kinds it can handle. Select an app from the menu that appears after clicking on the file type you desire. Check out our guide for a complete rundown of the process.
Choose Your Theme
In Windows 11, themes make a comeback, but this time they're paired with dark mode. To change the background picture, audio, cursor, accent color, and color theme all at once, go to Settings > Personalization and select one of the predefined themes. To edit current themes, add new ones from the Microsoft Store, or create your own, go to Themes.
Better Battery Visualization
When it comes to displaying battery utilization data, Windows 11 outperforms its predecessor. Open the Battery use tab by going to Settings > System > Power & battery. You'll see a graph showing how much electricity you've consumed in the last few days or hours here. Below is a list of apps that show power usage by app. If you notice a software that is consuming too much power, you may turn it off and put it to sleep, just like you can on iPhones and Android devices.
Get Used to the New Touch Gestures
If you're using a touch-screen PC convertible or tablet, such as the magnificent new Surface Pro 8, you'll need to learn a new set of touch gestures, many of which need multiple fingers. Swiping in from the left side now brings up the Widgets panel with news and information, rather than task switching mode. You must now swipe up on the screen (anywhere) with four fingers to bring up the Task View. Thankfully, swiping in from the right still opens alerts. Swiping down from the top no longer dismisses an app, but you can minimize an app and show the desktop by swiping down with three fingers in an app window. All open windows are opened by swiping three fingers up.
Run Android Apps (in Beta)
You can get early access to Android apps in the Microsoft Store if you're a Windows Insider. There are now 50 Amazon Appstore apps available, but more are on the way. On your Windows 11 PC, follow these instructions to download the Windows Subsystem for Android, install the Appstore, and experiment with Android apps.