If you want to be spotted on Facebook and your post has lots of comments and likes, the best time to set it up is between 12 and 16 o'clock, shows the conclusions of 10 out of 13 research on the subject.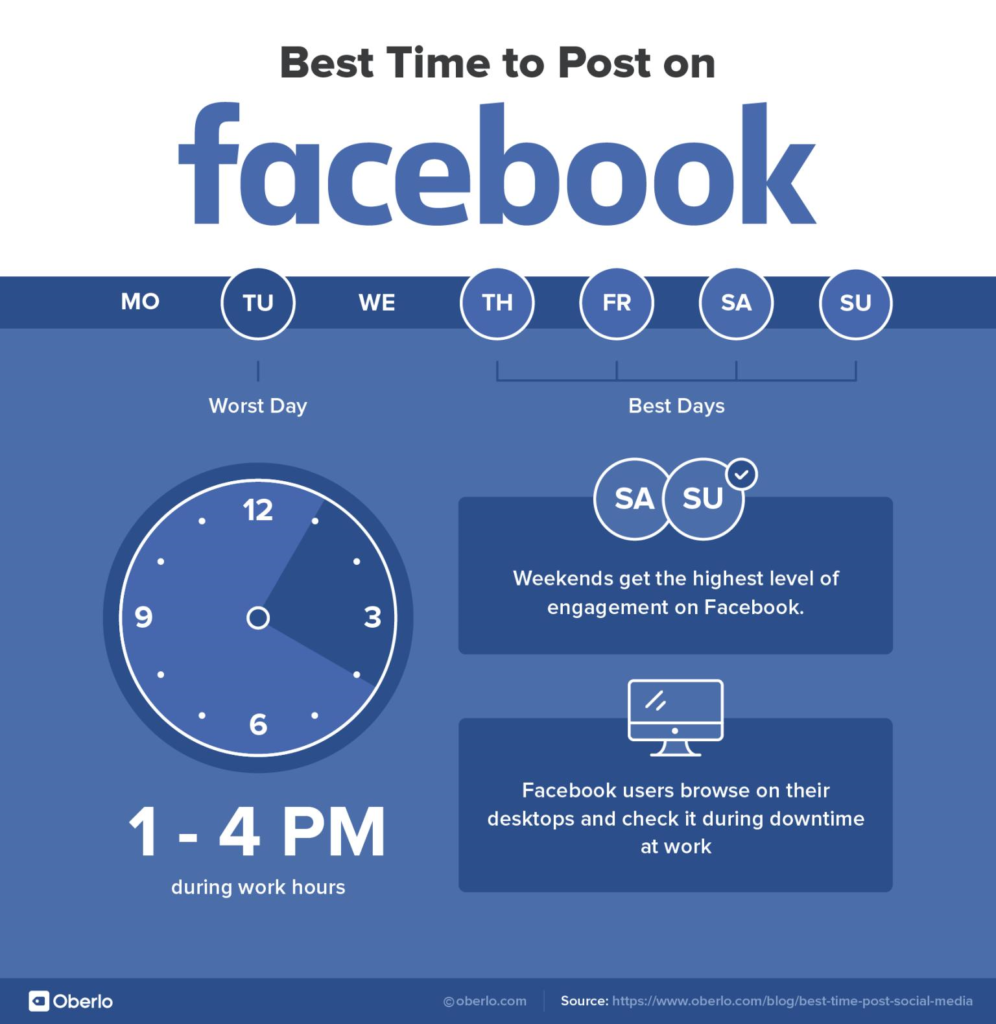 The best days for announcement are Wednesday, Thursday and Friday, when everyone is more out of service and more relaxed.
On Friday, they account for an average of 17% of the total weekly number of comments and 16% of "likes" and shares.
The best time to post an Instagram photo is 14:00.
For Twitter, people show most interest after working hours, so it's best to publish your thoughts and wisdom here between 17:00 and 18:00 on Monday, Tuesday and Wednesday.